HPMJ CO., LTD.--Jump Starters, Emergency Power Pack, Super-mini Boosters, Solar Batteries, Emergency Starters
---
With HPMJ G7 series emergency vehicle battery packs, whenever a vehicle's battery dies, the general consumer can use the jump start batteries to start up their vehicles without calling companies to do so, making this a professional-grade product geared towards assisting non-professionals.
Adopted non spillable lead acid battery which is durable and be charged in the car or with a solar panel and AC 100-240V to DC 12V Power Supply Adapter. HPMJ's reverse polarity protection battery jumper cable allows drivers to avoid snapping on the wrong polarity; when they do however, the mechanism behind the product will emit beeping sounds to inform the driver.
These products are currently popular among domestic repair shops and towing services. The firm focused on developing high-performance stable lead-acid battery for vehicle emergency jump-start, which can be applied in camping lighting, emergency, backup batteries for ambulances, beach ATVSs and 12V, 24V large- sized emergency vehicles.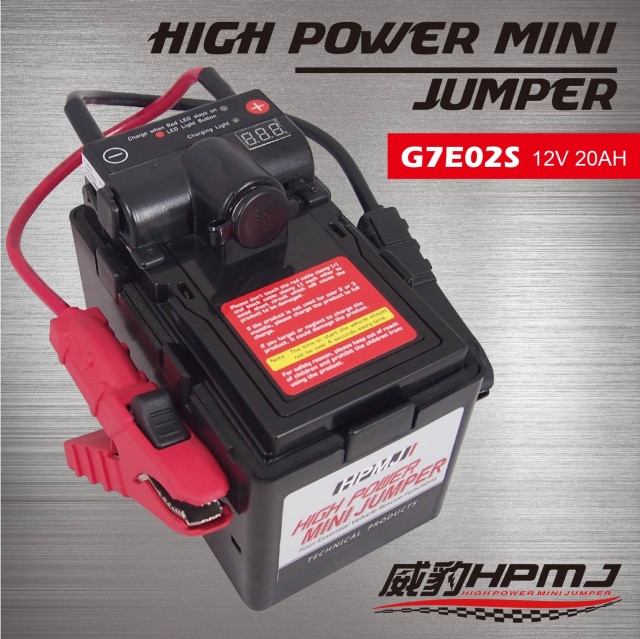 HPMJ CO., LTD.
Address:No.235-1, Sec. 1, Shatian Rd., Dadu Dist., Taichung City 432, Taiwan
Telephone:886-4-886-4-2693-7677
Fax:886-4-886-4-2693-7162
E-Mail: opt1118@gmail.com
Website:www.hpmj.com.tw